You're a writer who has the words part down. It's time to take it up a notch.
Enter, content strategy: a user-centered approach to plan and guide content at scale. Content strategists are leaders who act as champions for the customer at every turn. They are innovative, creative, strategic, and solve complex content challenges that bring in big value.
The demand for content strategists is growing at break-neck speed, but the path to becoming one has been stagnant. Until now.
Copywriter to Content Strategist is the only online program in the world of its kind. Designed specifically for writers, you'll learn how to build on the skills you already have and get the practical experience you need to start working as a content strategist.
Here's what you'll get in the program:
Live online lectures
Learn in a small group environment through live classes that meet online once a week. Ask questions, dig deep, and transform your career.
Real world experience
It's not enough to learn content strategy. This program will help you do it. Each student will work on a real content strategy project for their new portfolio.
One-on-one mentorship
As you work through your content strategy project, you'll also get personal sessions with your instructor to work on your unique challenges.
Tuition: $1,495
Yes! Payment plan option available 🎉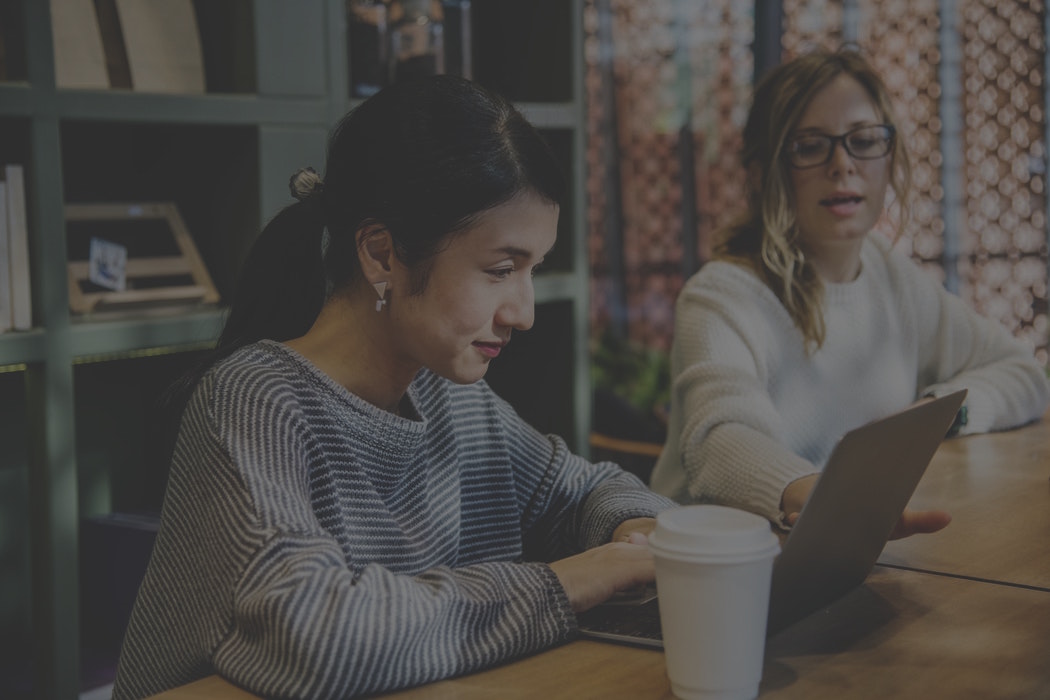 Practical, professional training to advance your career
We won't waste time talking about the importance of voice and tone, or anything else out of the Content 101 playbook. As a writer, you already know all that.
Instead, the training material adds UX knowledge to the editorial skills you already have. Learn about things like content accessibility, information architecture, user research, and more.
If you're looking for a generic, prerecorded course then this is not for you. This 8 week program will be limited to a small group of ambitious writers, and everyone will complete a real content strategy project. That means active participation and personalized training sessions based on your unique project. You'll walk away with real content strategy experience you can build on.
Content strategy is not a deliverable or a phase in a project. It's a process or framework that solves content challenges of all kinds. The content strategy process includes research, planning, strategy, implementation, and testing.
You can apply this framework to work on content for websites, mobile apps, voice user-interfaces, or lead omnichannel content strategy.
Meet your instructor
Hey there! I'm Veronica Camara, principal strategist at AVO agency and a former copywriter. Back in my writing days, I found myself with far too many questions on every project.
Do people really need this content? Is this the best format for it? Are we updating the content we already have? What do people actually want?
Content strategy answers all of these questions and more. Now, I'm teaching other word-nerds the framework that has transformed my career.
A few facts to impress you (if you're into that kind of thing):
Previously, I worked in-house as a Content Strategist for a Fortune 500 company.

Since founding AVO agency, we have proudly served global brands and built a remote team across 3 cities.

We are one of the few agencies that partners with Brain Traffic, the world's leading content strategy agency.
I'm so thrilled to share my signature framework and help you transition into meaningful work as a content strategist.
Higher skills, higher earning potential
We could preach about content strategy all day, but don't take our word for it. The proof is in — content strategy is high-value. And businesses know it.
In March 2019, we searched "copywriting" on Glassdoor and filtered within the United States. The average base pay is $60,296 a year. Copywriters making 6-figures are a select few.
Then, we searched "Content Strategy" on Glassdoor within the United States. The average base pay is $111,242 a year. That's more than a senior copywriter makes, and that's the average.
Learn content strategy project and how to sell it
We'll practice communicating the value of content strategy to clients, stakeholders, and employers as we go. We know that content strategy is still new and will get you the skills you need to explain (and sell) it well.
Design Thinking
The foundation of content strategy starts here. We'll start by learning about design thinking, human-centered design methodology and how it applies to content.
UX Research
Learn how to run your own successful user interviews, content usability tests, and uncover insights about your audience like a seasoned strategist.
Content Planning
Instead of just writing content, learn how to guide content at the highest level. You'll end up with tools to create messaging strategies, content wireframes for web projects, and more.
Information Architecture (IA)
Understand how to organize, categorize and connect information. Then, put what you learn into practice when you create site maps and IA diagrams.
Accessibility & Usability
Talk about buzzwords! But these ones are important. Learn how to make sure your content is accessible, usable and supports an incredible user experience.
User Journey Mapping
Discover and create a user journey map that tangibly drives empathy for your user and guides content creation efforts.
Designed for writers
You're a copywriter who is already asking the big questions. Why am I writing this? Who is it for? How does it fit into a larger strategy?
You're also ambitious. You want to make more money, make a bigger impact with your work, and position yourself as an expert in an emerging field. And you're ready to put in the work.
Frequently Asked Questions
Where does the class take place?
The next course starts on April 15th, 2019. The group will meet virtually using Zoom once a week on a day and time that works best for everyone (there will be a vote). All video lectures will be recorded, so you also get lifetime access to every class.
Will I get a content strategy certification?
Yes. You will be awarded a content strategy certificate at the end of the program after submitting your final project. But, we think having work experience is far more important.

Employers, recruiters, and freelance clients won't care about a certificate. They'll just want to see proof of your work, which is why we do a portfolio project.
What is the portfolio project?
This is not a sit-and-take-notes online course. It's a hands-on, professional development program. In the first week, I'll work with you to plan a content strategy project that you can use in your portfolio. Everyone will be working on one, and you'll have lots of help.

This will your most valuable asset when applying to jobs or booking freelance projects.
Do you offer payment plans?
Yes. You can choose to pay in full at $1,495 or make a downpayment of $295 and 3 monthly payments of $300. You may notice there is no discount for paying in full, because Veronica is a fan of fairness and breaking conventional business rules. Everyone pays the same.
What about refunds?
Since this is a live training program and not a digital product, there are no refunds after classes start. However, if you sign-up early and change your mind before class starts, you can get all your money back — no questions asked.
What if I'm not a copywriter?
If you're not a writer, this course is not for you. You need foundational writing skills and experience working on digital content in some capacity.

This is great for: copywriters, content writers, content marketers, technical writers, and content managers.
Can I participate with a disability?
Yes, absolutely. Lectures will be recorded and uploaded with captions and a full transcript. You can also dial-in to the lectures and use a Telecommunications Relay Service for extra transcription support. For discussions, participate verbally or via chat. Expect great sound quality for audio, and know that any visual material will be explained verbally — vision not required.

We welcome your suggestions if there's anything else we can do to improve your experience. Please email: course@avoagency.com.
I'm ready to join, where do I sign up?
The first step is to schedule an Info Session about the program. You'll meet with Veronica to talk about your career goals and answer your questions. If it's a good fit, you'll get an email invitation to sign up. Since there is pre-requisite knowledge required, not just anybody can join.
💡Still have questions? Send them to: course@avoagency.com
Ready to launch your career in content strategy?
Book a free Info Session with Veronica to ask all your questions and see if you're a good fit.